Since the establishment of the company in 2004, Shimai has been making progress. Until this year, Shimai is about to enter the top ten of the national fastener ranking. It can be said that Shimai has always been on the road to success, why Shimai can be so good: one cannot do without the support and love of new and old customers, and the other is because of the product culture.
1.Best Service
We provide 24 hours online service for dealing with customer's inquiries and solve customer's problems for the first time.
2.Professional Team
Our team has more than 20 years of experience. All products are developed and designed by ourselves.
3. Factory direct sale
You can get a direct factory price from us.
4.Technical Section
Technical support is provided by professional technicians to ensure that the drawings are precise and accurate.
Not only that, but all our products are also available for Model customization,We can do mold customization by your drawing. If you don't have drawings, you can send samples to us for customization. And our products are absolutely high quality, Anti-corrosion, Resistance durable, Hard. We absolutely guarantee Timely Delivery Guaranteed.The monthly output is 300 tons for ensuring delivery on time.Our products are all through Precision Machining,Standard slot, smooth rotary thread, hard end, sharp tips. And Complete model, We have different head types and sizes are available for you to choose from.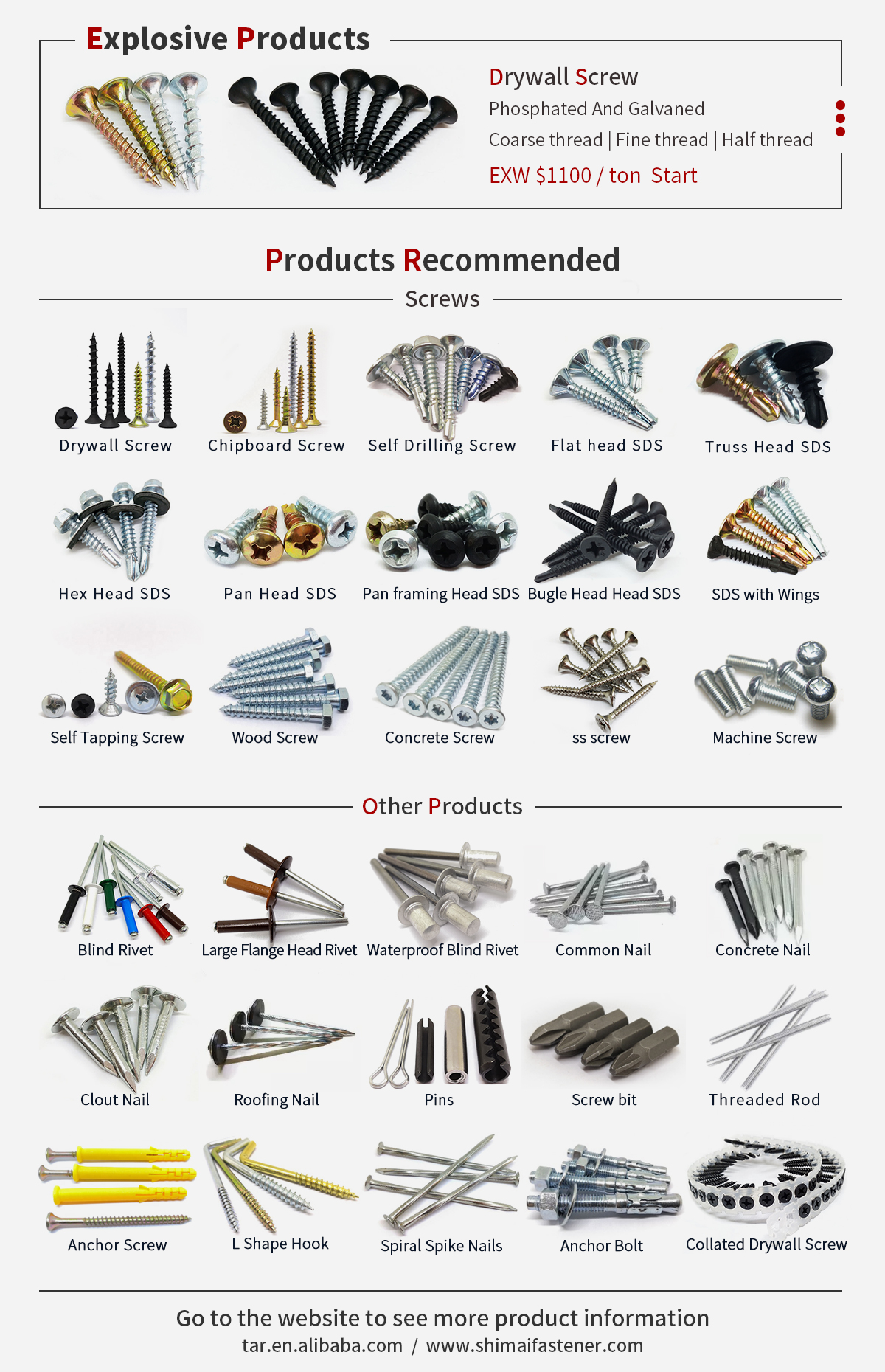 For more information, please click
Web : http://shimaifastener.com/
Tel/Fax : 0086 3158117672
Whatsapp/Wechat : 0086 13012299116
Skype :sulilu
Mail : suli@shimai-hardware.com