Hello everyone, here is the ShiMai Group, we wish you a happy new week,and we're very happy to inform you of a news that our Made-in-China was officially launched on August 18, and on the first day of the official launch, we received Two customer inquiries arrived, which greatly encouraged us. During this week, we received a maximum of 10 inquiries a day, which strengthened our confidence in Made-in-China. If you want to learn about our Made-in-China website, please click:Made-in-China.com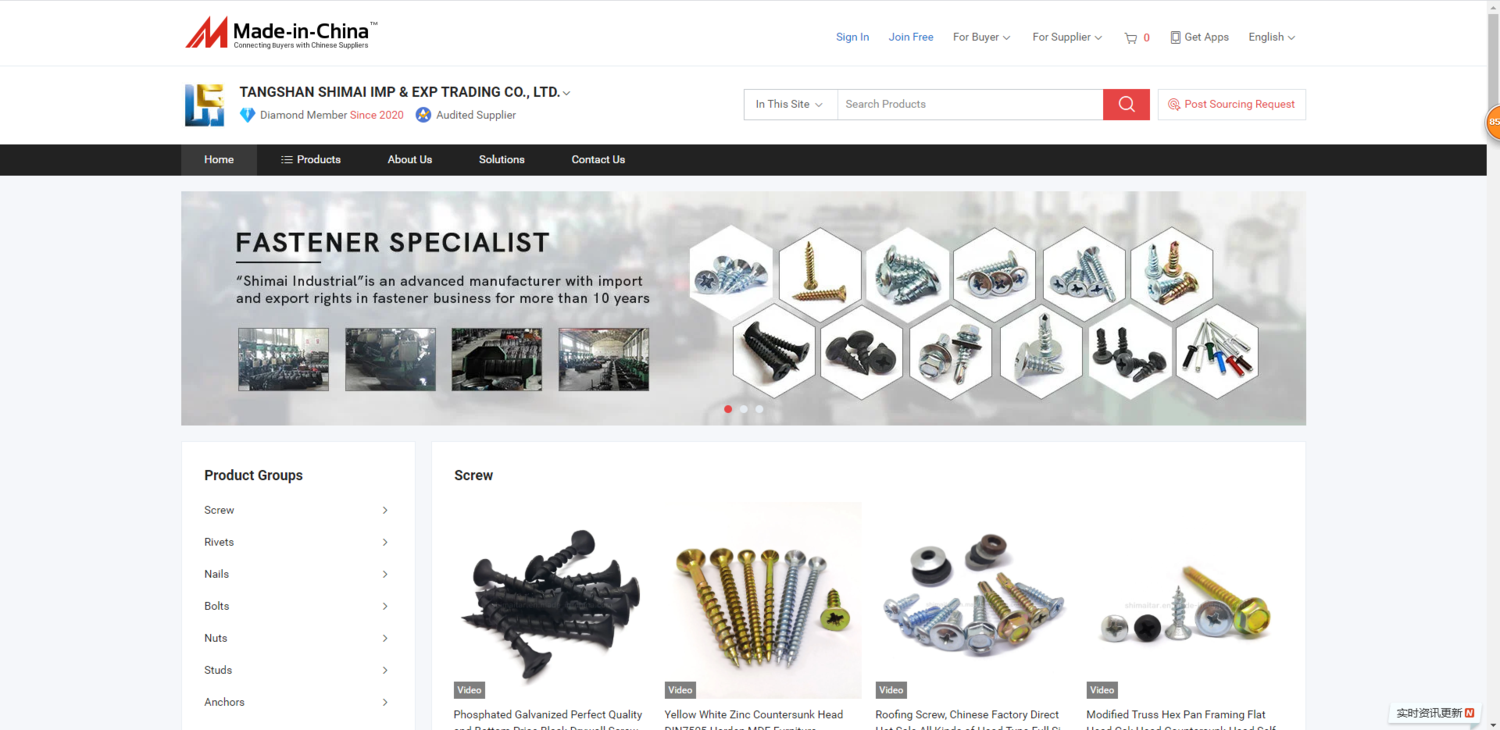 Today is August 25th, and there is only one week away from September.In September of each year, we will have a year-round lowest price, big discounts and free gifts for everyone. Throughout September, once you place an order, We will have exquisite toolset and famous Chinese tea for you. Not only that, we will also give free drive bits to the top ten customers who place orders every week. If you are an old customer or fan of our shop, We will have more mysterious gifts to send. If you want to know more, please contact us!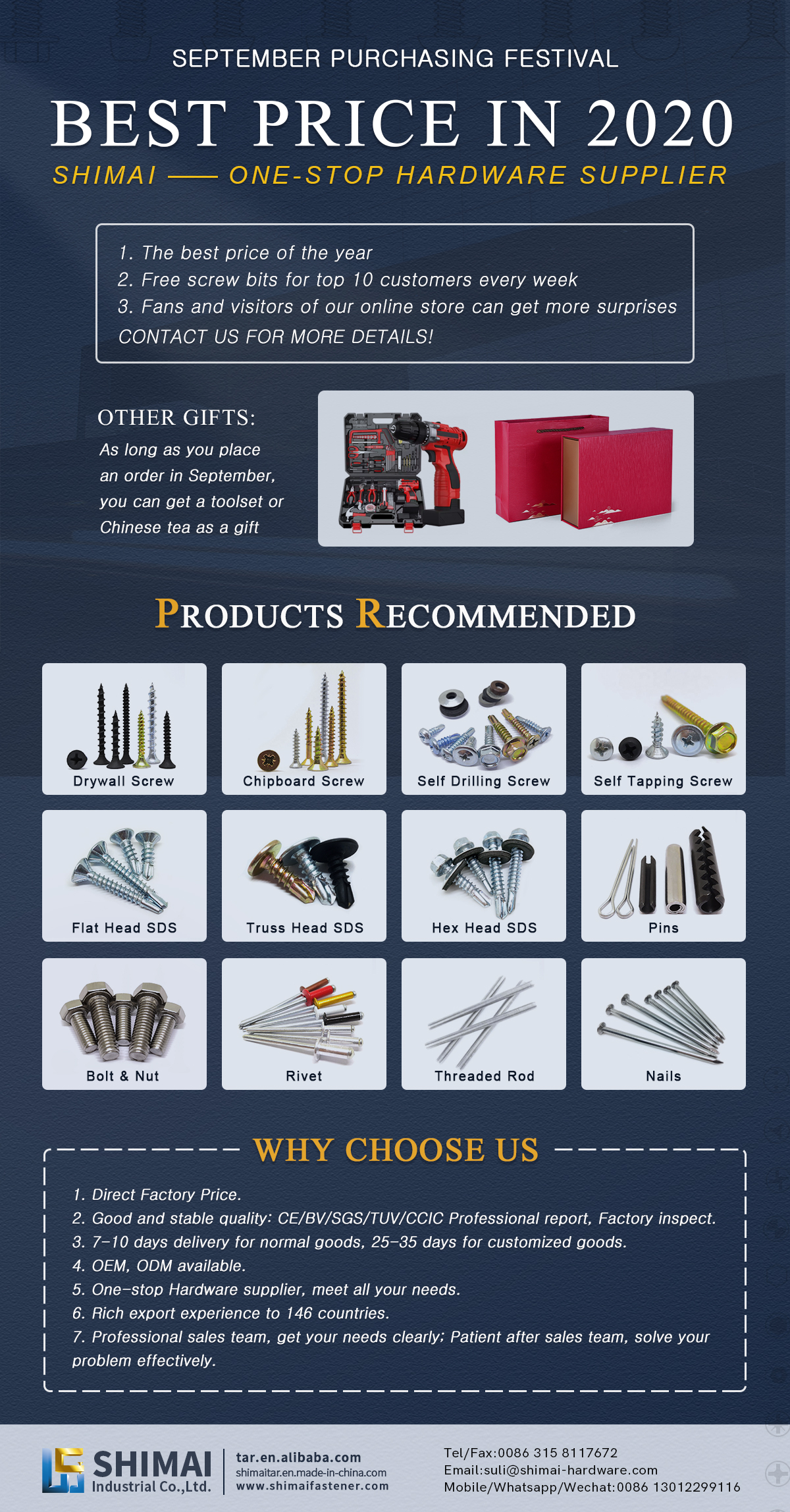 There are so many screw suppliers abroad, why choose ShiMai? Why? After the customer's evaluation of us and our self-summary, we came up with the following:
1.Direct Factory Price.
2.Good and stable quality: CE/BV/SGS/ TUV/CCIC Professional report, Factory inspect.
3.7-10 days delivery for normal goods, 25-35 days for customized goods.
4. OEM, ODM available.
5.One stop Hardware supplier, meet all your needs.
6.Rich export experience to 146 countries.
7.Professional sales team, get your needs clearly; Patient after sales team, solve your problem effectively.
Every March and September are our purchasing festivals. This event is also inseparable from everyone's recognition and support. Thank you very much for your trust in us. We can only give back to you in the form of gifts and discounts. During the epidemic You can't invite everyone to visit the factory. If you come to visit the factory after the epidemic, we will enthusiastically bring it!



If you are interested in our products, please click:
Made-in-China.com
Made-in-China.com
ShiMai.com
WhatsApp/Wechat:0086 13302020037
Email: sales5@shimai-hardware.com
Happy Qixi Festival! Lovers get married!