Today is the last day of July. Shimai Group spent the month in a hurry with busyness and harvest. In July, we contacted customers from American, Pakistani, Ukrainian, Indian, Azerbaijani, Kenyan, Nigerian, Palestinian, and so on. The most pleasant thing is that our quality has been recognized by Iranian buyers. This is a good opportunity for us. We can prove to more people that Shimai's quality is a Chinese brand.
Since Shimai resumed production in March, the factory has been open to the outside world. However, due to the new Coronavirus, many foreign customers have no way to visit the factory. In order to let everyone understand Shimai further, we will use short videos and live broadcasts to communicate with you. please follow our official account Shimai Industrial Co., limited on Facebook, InstagramInstagram, and Youtube. We will continue to update, hope you can support us!
Alibaba launched the online industry exhibition and the seven major industry exhibitions in the Middle East in August. Shimai did not miss this opportunity. Both online exhibitions actively participated. In these two online live broadcasts, we have set up For discounts and gifts, please enter our live broadcast room!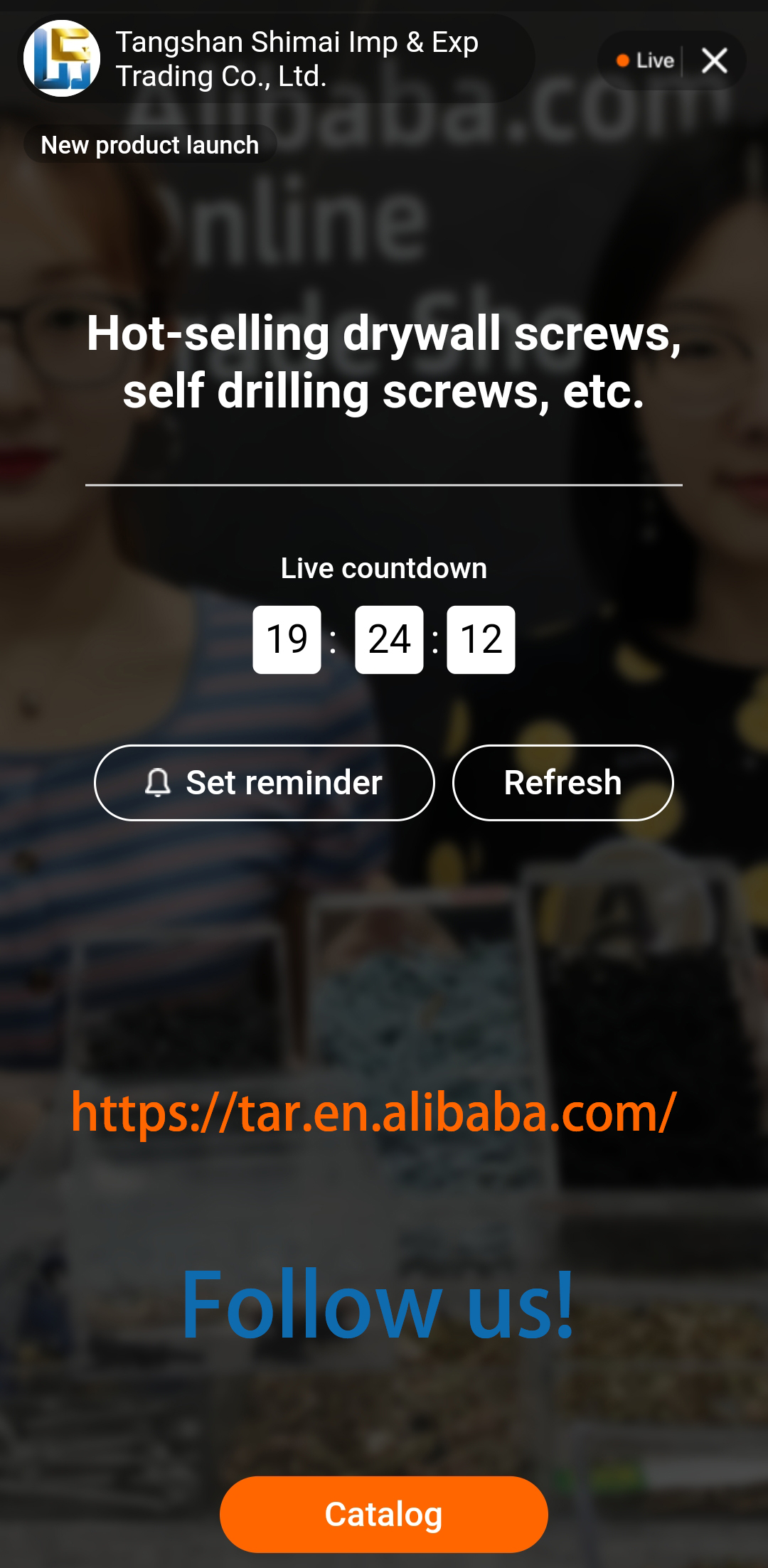 If you want to know more about us, Please click on our website link,We also opened a shop on alibaba, this is the link, please click.
Tel/Fax: 0086 3158117672
Whatsapp/Wechat: 0086 13012299116
Mail: suli@shimai-hardware.com